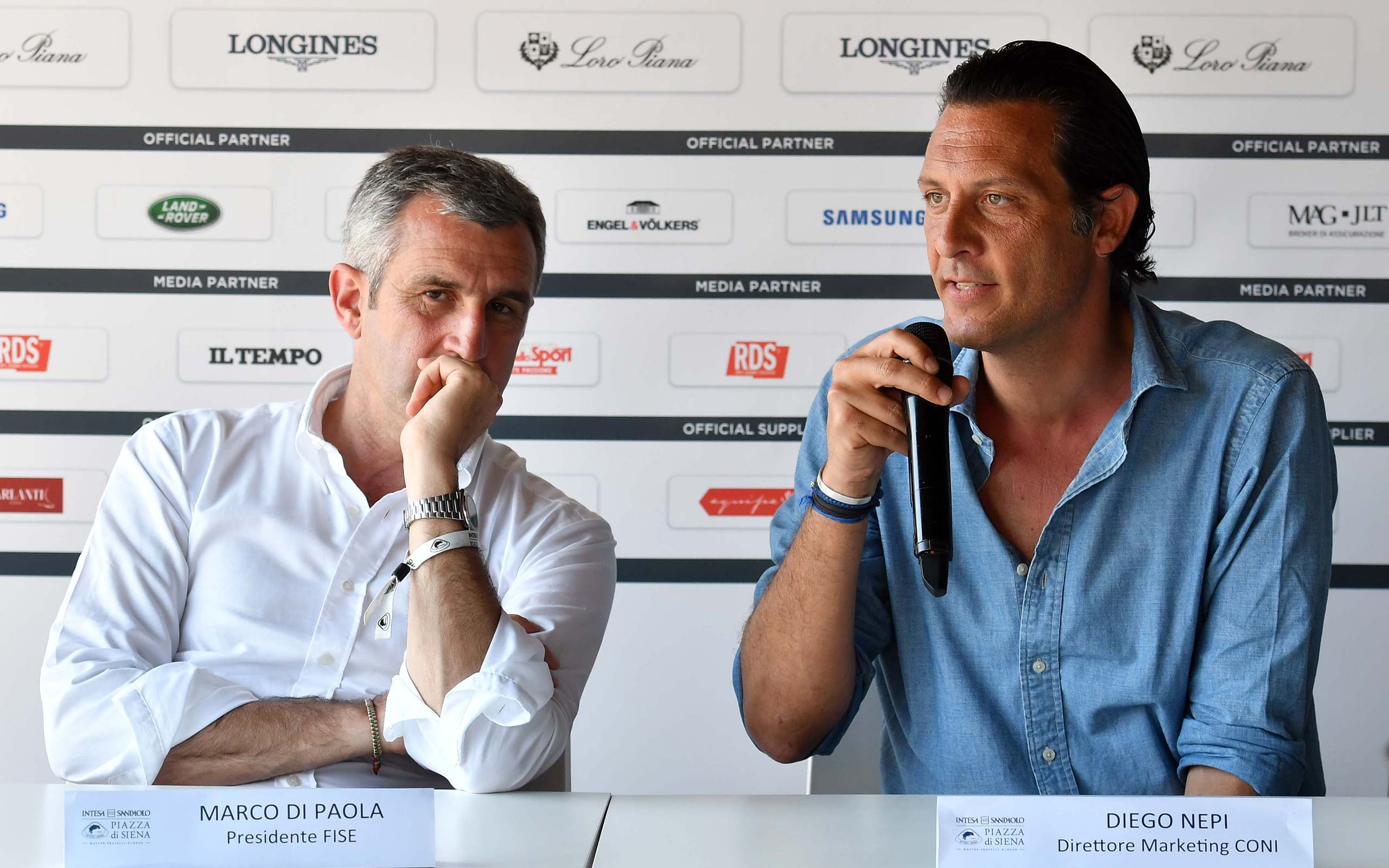 Piazza di Siena 2017 - a complete success!!
"I couldn't have dreamed of anything better!" said the Italian national federation (FISE) President Marco Di Paola today. "The results, the emotion of winning the Nations Cup and the partnership with our Olympic Committee (CONI) that we had really been looking forward to, made this year's show really amazing!"
Carlo Messina , CEO of Banca Intesa Sanpaolo, was also very happy as the 85th edition of CSIO Roma drew to a close this afternoon. "This collaboration has been a fantastic experience and we are delighted for the second year in a row to be the title sponsors at this special event" he said. "The 2017 edition has once again been able to bring together the beauty of sport and its competitive side. We hope that beyond the competition aspects, after experiencing Piazza di Siena, many young riders will strive to be in the spotlight of sport themselves".
There was a lot of anticipation and concern about this first joint effort between FISE and CONI in 2017 but those concerns were immediately dispensed. The result has been so positive, and like Marco di Paola (Pres FISE) and Diego Nepi (Marketing Manager CONI) confirmed, in case words were not enough, the show's official social media channels and profiles (Facebook and Instagram) and the website, registered 2 million views, an increase of 350 % on last year, and more than 50 hours livestreaming on our website and Youtube channel. "This data has also influenced positively the physical audience, so the tribunes had no empty spot and the field in front of Casina Rafaello was full of families and teenagers, which is exactly the target audience that CONI and FISE wanted to reach - to quote our slogan it's about appealing to "the heart beyond".
To the success of the show, riders and horses have also greatly contributed, not only by winning the Nations Cup, but with 5 Italian wins overall which show how well Italian eqestrian sport is doing right now. The tide has turned and from tomorrow the objective is to do what is needed to make Piazza di Siena the most important show in Europe. The occasion was also the perfect one to thank everyone who contributed to this wonderful event, starting with organisers and sponsors.