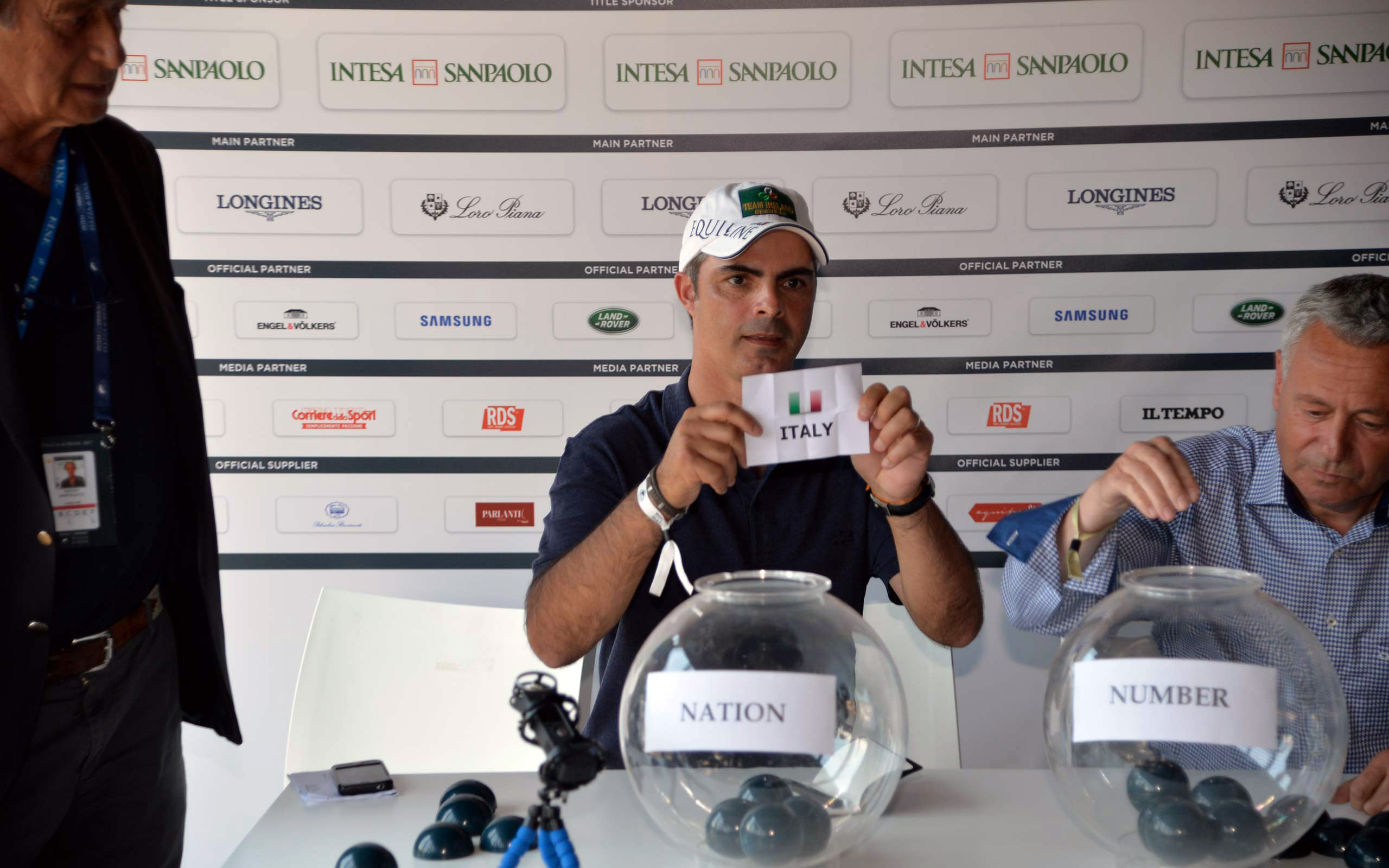 Spanish get the best of the draw for FEI Nations Cup™ at Piazza di Siena
Marco Fuste's Spanish team has the advantage of being last to go in tomorrow's FEI Nations Cup™ at the Rome Piazza di Siena Intesa Sanpaolo d'Inzeo Brothers Masters CSIO 2017. The official draw took place this afternoon, and the order-of-go is as follows: 1 Canada; 2, France; 3, Italy; 4, Sweden; 5, Ireland; 6, Netherlands; 7, Switzerland; 8, Spain.
The first round of the competition begins at 14.30 local time, and it promises to be a right royal battle as six nations, including the hosts, will be chasing those hard-to-get maximum points that will help earn a place at the FEI Nations Cup™ 2017 Final in Barcelona, Spain in four months' time.
The reigning Olympic champions from France already head the Europe Division 1 leaderboard while the Swedish side is lying third. The Spanish are in fourth after their outings at the first two legs in Lummen, Belgium and La Baule, France, but a win for them would be something of a surprise as it is 63 years since their last victory in Rome - way back in 1954.
Team Ireland come to this third leg of the series with a new Chef d'Equipe, Brazilian star Rodrigo Pessoa whose career highs include victory in the Grand Prix of Rome in 2009. It is an exciting time for the Irish but already they have suffered an upset due to the withdrawal of rising talent Michael Duffy whose top horse, Belcanto Z, has been recently sold.
The Dutch have a great record at Piazza di Siena and always have to be taken seriously, as do the Swiss who, however, are not chasing those precious qualifying points. The ones they all have to fear however are Roberto Arioldi's home team of Lorenzo de Luca, Piergiorgio Bucci, Alberto Zorzi and Bruno Chimirri.