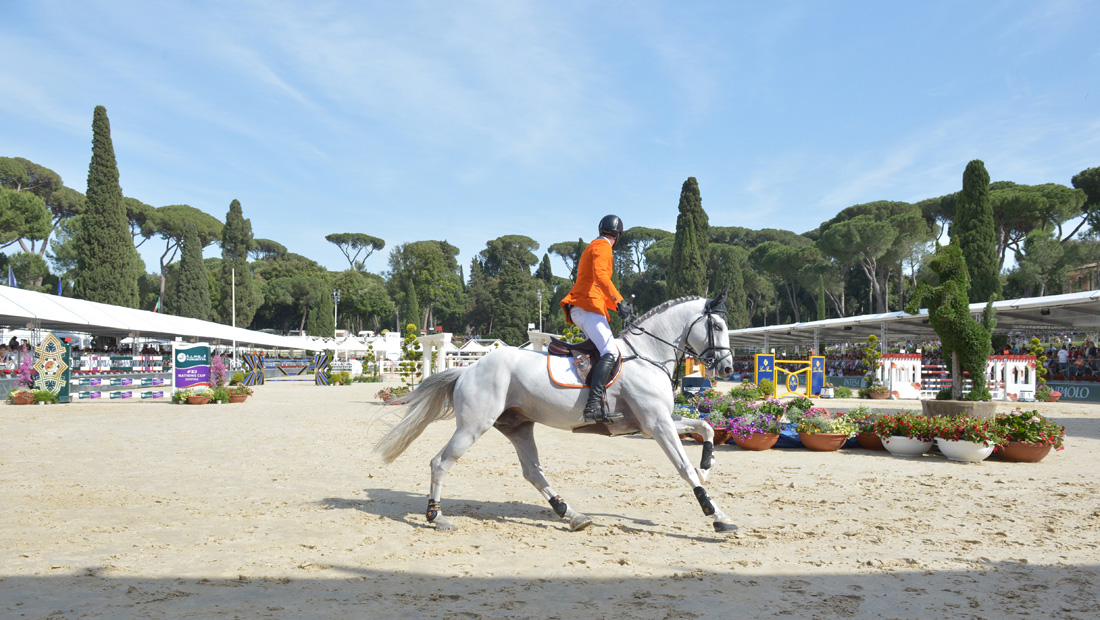 10 fast facts about Rome Piazza di Siena Intesa Sanpaolo d'Inzeo Brothers Masters CSIO 2017
The spectacular venue, Piazza di Siena, takes its origins from one of Rome's most noble families, the Borghese. Prince Marcantonio Borghese commissioned architects Mario and Antonio Asprucci with the task of bringing a touch of Tuscany to the Italian capital, and today the elegant Borghese Gardens is a hugely popular public park with the natural amphitheatre of the Piazza di Siena at its heart.
The first horse show was staged at Piazza di Siena in 1922.
The first show run under FEI rules took place in 1926.
This year the fixture celebrates its 85th anniversary.
Team Italy won the first FEI Nations Cup™ staged in Rome in 1926.
Italy holds the record for most wins in the FEI Nations Cup™ at Rome with a total of 27, while France is next with 19 victories and Great Britain third with 12.
The Grand Prix in Rome is one of the most coveted titles in the sport and a total of 19 Italian riders have lifted the trophy since 1926. However the last Italian winner was Arnoldo Bologni who steered May Day to pole position in 1994.
French riders have taken the Rome Grand Prix title on 16 occasions, the last being Eugenie Angot with Cigale du Tallis in 2004. The 2016 winner was USA's McLain Ward with HH Azur.
Italian legend, the late, great Piero d'Inzeo, holds the record for the most Grand Prix victories in Rome, having taken the title seven times.
Former World and Olympic champion, Brazil's Rodrigo Pessoa, added the Rome Grand Prix title to his list of career highs when coming out on top with Let's Fly in 2009. He returns to Piazza di Siena this year as Chef d'Equipe for the Irish team.