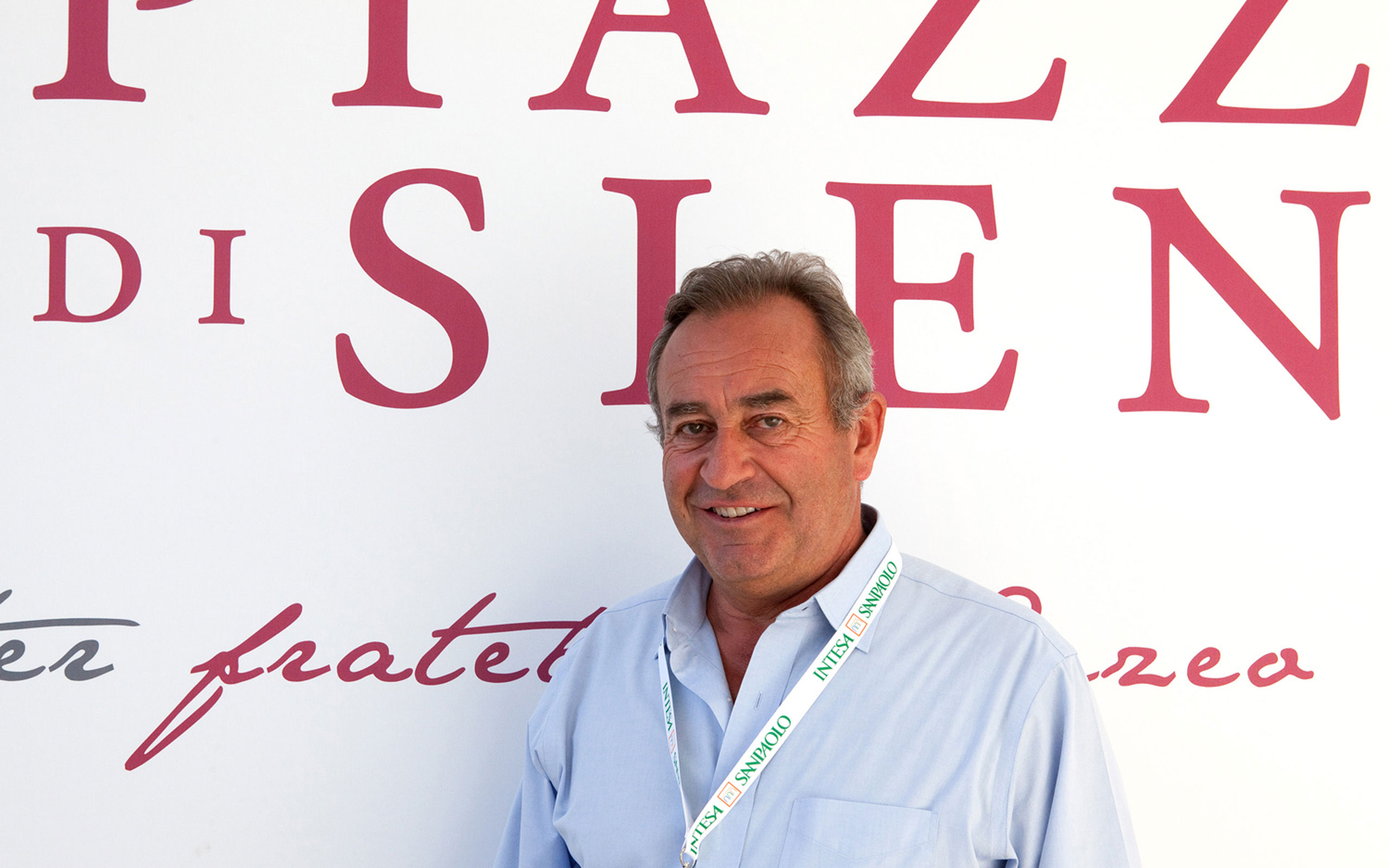 Loving horses and challenging riders….that's Uliano's game….
He's been described as the "Pavarotti of showjumping", a maestro whose skill sets him apart from the rest, so it comes as no surprise to those who have followed his career that Italy's Uliano Vezzani is on the long-list of showjumping course designers for the 2020 Tokyo Olympic Games.
And this week he once again demonstrates his unique ability by setting the challenges for the horses and riders at Rome Piazza di Siena Intesa Sanpaolo d'Inzeo Brothers Masters CSIO 2017. He won't be making it easy for them, but his philosophy is to keep the riders thinking and the horses happy. And he has high hopes for his national team.
Uliano hails from Correggio near Modena and was a competitive amateur showjumping rider himself earlier in his interesting lifetime. He also worked in his father's plastics company, and his creative streak was already evident in the making of plastic showjumping poles for the company that Germany's Frank Rothenberger later turned into a massively successful enterprise, CARO.
His life took an interesting turn when he was asked to help put together a Grand Prix course at a show when the scheduled course designer didn't turn up. "It was my first time to build, and then I went on to win the class!" says the man whose trademark is his enormous smile.
A training course came his way two years later and then things just fell into place as he worked alongside a series of other big names and began to establish the reputation that puts him right at the top of his game today. For Uliano, it's all about taking care of the horse while providing top-class competition.
"I love the horse and the feeling between the horse and the rider. And I prefer to see a horse leave the arena with one fence down after a really nice round than going clear but looking unhappy!" he says.
Key to his tracks is the distance inside the triple combination. "I study a lot, I think about what I'm going to do a lot, and I stay in the arena when the competition is going on. That's all important to me" he points out. He doesn't favour big oxers after a turn, he likes to allow horses to be balanced and prepared when they take on the bigger fences. "Horses should leave the arena feeling good" he says.
He is at this job for 25 years now and admits that much has changed in terms of the abilities of both horses and riders over that time. "Now the material in the fences is much lighter, and the horses have such quality and scope. Their stride is so amazing that we have had to extend the length of the stride distances in the combination fences" he adds.
Every venue presents its own specific challenges, but Uliano is delighted that the arena at Piazza di Siena is bigger this year. "We have eight metres more because an area that was used by the public is not inside the arena this year. It's a long arena and I prefer that to a square one, it gives plenty of options" he explains. Tomorrow's opening day of international competition will give him a clear indication of the level of horses and riders he must build for this week. And he happily admits that he's hoping that his national team will do well in Friday's FEI Nations Cup.
It has been a long time since the home crowd celebrated a home victory, but Italian showjumping has made a superb comeback over the past year. Asked if he thinks this could be the year when they reclaim the coveted Rome Nations Cup title, Uliano say, "I have to say that at last they have a really good chance….."