The Carousel with lances is performed by the horse Company of the "Lancieri di Montebello" Regiment.

The Unit, which derives from the old mounted Cavalry Regiment, is organically composed of a horse band, of a company organized on three platoons armed with lances and of 54 horses. The carousel you will see in action is composed of 25 riders and horses that perform their exercises on the band music. Today, anyway, we are going to see just 16 binominals.

The band, according to the official ordinance music of the Official Organic is composed of 18 elements and directed by a Warrent Officer. In the past there were a horse band in each cavalry Regiment and it was composed of just Trumpets played by riders on gray horses. It is important to underline that training with horses and lances at the same time is very difficult because the riders have just one hand to control the horse movements.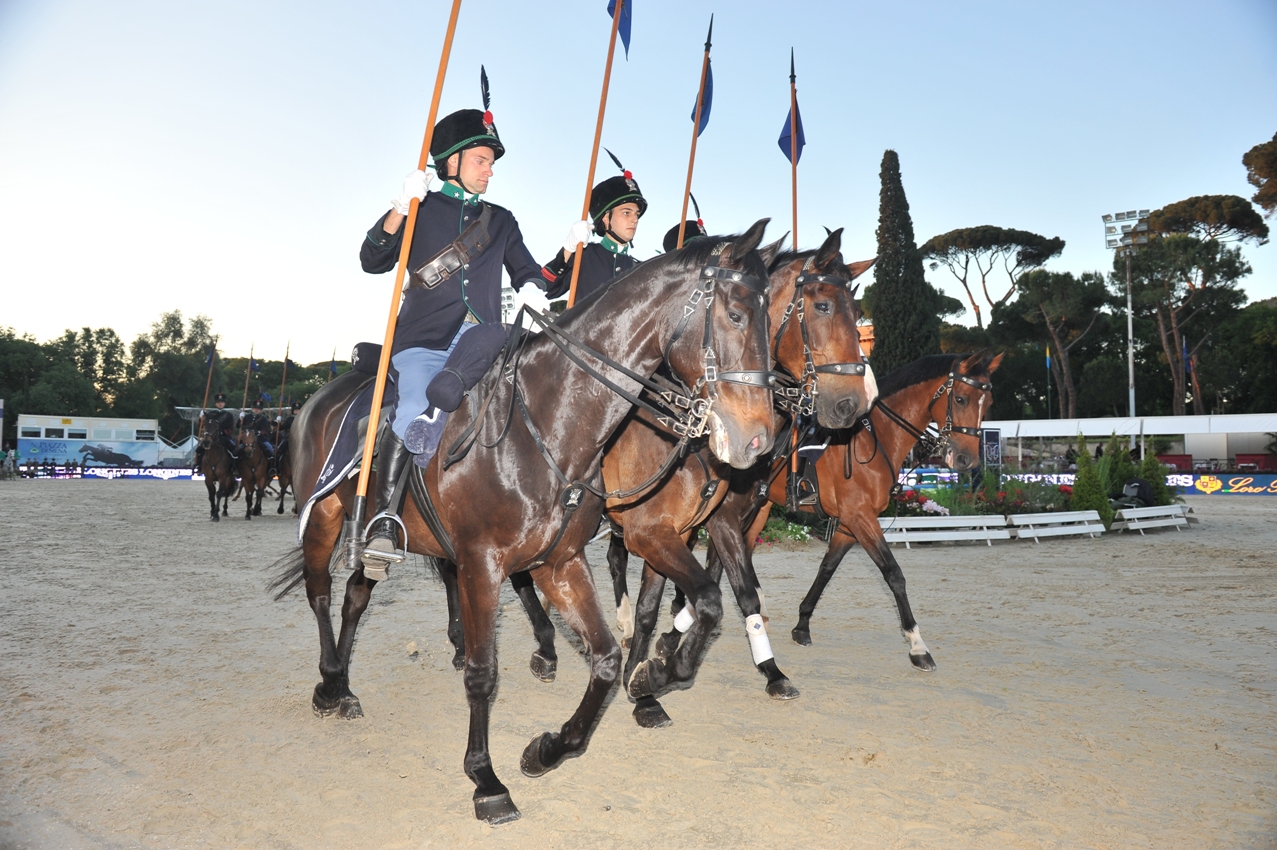 That's way they had and have to increase their sensibility with the animals. By the way we would like to remind to the kindly guests that, right now, except the "Lancieri di Montebello" Regiment there are very few units in the world able to perform representation activity riding horses armed with lances. One of this, the most famous is the Royal Canadian Mounted Police. All the other units which perform this kind of activity use both hands to control the animal movements.

The lance used for the carousel is a wood-made one. It is light to allow rider agility on the horse and it has an elastic tip. The "Lancieri di Montebello" uniform, called G.U.R. (that means great representation uniform) derive his origin from the one used in 1903. The hat you can see on the riders head is called "colbacco" and it is used in this regiment since 1870. It is different from the helmet used by Dragons. The movements we will see in front of us during the carousel, done in academic way, are typical lancers movements and they are propaedeutic to the use of cavalry in the battle.